Eugen Muller Forster Kirchenstuck Auslese 2011 500ML ($34.95) Buy Now: $27 Special
Saul:
Normally we'd write a nice long description on the Eugen Muller Kirchenstuck Auslese, but this time I'm handing it over to the importer, who says all the things I want to say, but better: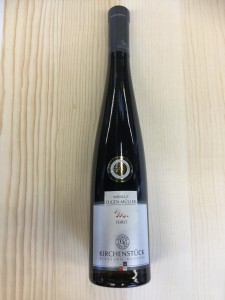 "So when I sat with Jay MacInerney for the Wall St. Journal article, I said I'd bring along something to drink. I could have chosen anything, blown him away with a great Dönnhoff or with a Selbach Eiswein or a Leitz Roseneck. What I actually chose to bring was the 2001 Kirchenstück Auslese from Müller.
Every year for the last fifteen or more, this wine has been a masterpiece, and I can think of few if any parallels in the wine world—or in my wine world—of such sustained stellar performance year after year.… Read the rest