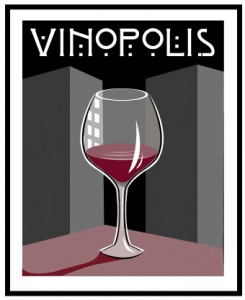 We opened the door to Vinopolis Wine Shop in 2004. We were the largest and most diverse specialty Wine Shop in Oregon then; and we are the largest specialty Wine Shop in Oregon now. But within that framework of place and relative scale, much has changed over time and continues to change.
One constant is our core belief: the most important wine is the wine which you want.
With that in mind we target to maintain a selection of 2500 different wines on our shop floor; with 60,000 bottles of wine organized by geographic regions of origin. And that is further supported by another 40,000-80,000 bottles of wine in our cellar.
If we don't have what you want, it is generally for one of three reasons: 1) the wine is not available to us in Oregon, or 2) we hadn't previously known of consumer interest in the wine, or 3) the wholesale pricing currently offered in Oregon is inordinately high by comparison to other states.
Comparative and competitive pricing are our own forms of obsession. Our target is to trade at around 15% under the so-called suggested retail price proffered by the wineries and importers. That is not possible on every wine at all times; but every day discounts greater than 15% are often to be found here.
If you like to browse around the world of wine, you'll be in the right place here. If you want to be helped with a specific wine need, you'll be in the right place here. Our goal is to be responsive, not obtrusive. We don't employ "salesmen" and we don't deploy sales techniques. We are merchants, not sellers: we rely on selection, pricing and a range of services.
And here is our little secret: our main business is not really the shop nor is it this website. Over 50% of our sales arise directly from our email newsletter. Every new wine offer appears there, in an easy to skim no-frills format. If you are a wine hobbyist we aim to be the best read in your morning in-box.
The question is often "what is your specialty?" The answer is simply wine. $10/bottle, $100/bottle, $1000/bottle- we really don't care, you'll find them all here. We only care that you be happy with what you select and the price you pay. And if you want a single bottle or multiple cases, it is again, all the same. We do have the broadest and deepest selection anywhere of Oregon wines, and easily the best selection in Oregon of Washington and California wines. Champagne & Burgundy – the best in the West. The rest of France, Italy, and Spain – the best in the Pacific Northwest.