Armand Rousseau

New Offer: 3-09-2020

Arriving Late March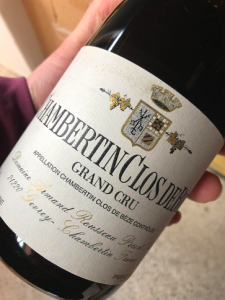 The wines of Rousseau have no peer in Gevrey-Chambertin. No other grower has produced wines with their level of profundity and a similar track record over the decades. From top to bottom, they are the class of the village. We are always on the hunt for their wines—as you'd expect they're maddeningly scarce and correspondingly expensive, but worth the trouble to track down.
These are some of the pinnacles of Burgundy, up there with anything made by DRC, Roumier, Leroy or any of the other usual suspects, all with excellent provenance and in good condition.  There are only small quantities of each bottling available, so if something strikes your fancy, don't delay—it's not often we can get these wines in.
…
Read the rest