Luneau-Papin Muscadet "Terre de Pierre" 2012 ($29.95) Buy Now: $24 Special
Saul:
Luneau-Papin is one of the two or three best producers of Muscadet. That's sort of a blessing and a curse. Why a curse? Well, Luneau-Papin is one of the best couple of producers of the greatest white wine value in France.  For quality, profundity and deliciousness, the wines stand toe-to-toe with wines that cost several times as much, and yet somehow, they don't get the respect that's accorded even middling producers of white Burgundy.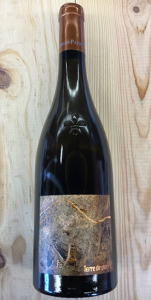 That should change, and if you want a wine to help you see the light, we've got you covered today.  Luneau-Papin's Muscadet "Terre de Pierre" 2012 is a masterpiece of a Muscadet, made in a style that marries the minerality and freshness you'd expect from the region with longer aging to provide richness and depth that are uncommon.  This wine comes from a single parcel of decomposed rocky soil and is fermented natively and aged for 20 months before bottling.  The result is a wine that is both rich and powerful as well as zesty and fresh—in short, a singular wine that deserves attention.
If this were Burgundy, I hesitate to speculate what it would cost (there's a lot of mediocre white Burgundy selling for $60-$100) but because this is from a humble little corner of the Loire and is made from Melon d'Bourgogne instead of Chardonnay, it's $24.
John Gilman 94 points "This is a great site, with a unique geological composition of red igneous rock and the 2012 is a truly brilliant bottle of Muscadet, offering up a vibrant and magically complex bouquet of tart orange, lemon, ocean breeze, kaleidoscopic minerality, gentle leesiness, citrus zest and a nice touch of lemongrass in the upper register. On the palate the wine is deep, pure, full-bodied and very complex, with great cut and focus, a rock solid core and outstanding length and grip on the laser-like finish. The 2010 la Butte de la Roche was probably the finest young Muscadet I have ever tasted, and the 2012 is an awfully strong follow-up. 2014-2030+."