Umbria the heartland of Italy;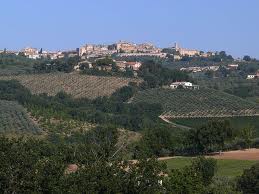 the only region of Italy that is in fact surrounded by Italy. Its rolling hills and intermittent plains are something of an agricultural paradise. Montefalco is said to be the balcony of Umbria; an ancient hilltop fortess village. And the nearby Montefalco hills are the center of Umbrian wine tradition, with pre-Roman origins. For all of its prized olive oils and sometimes prized wines, the greatest "export" from Umbria may well be the particular theology of the Franciscan Order, founded in 13th Century Assisi, 20 miles to the north from Montefalco.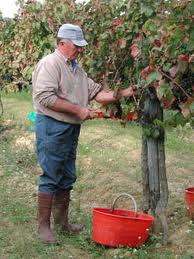 The Bea Family in Montefalco pre-dates the 16th Century. For all the impact that Paolo Bea has had on the world of wine, the estate is tiny and not specifically devoted to wine. Of total 40 acres only one-third is vineyard. On the rest; olives, fruits, vegetables, and livestock. All undertaken with Paolo's organicist passion for earth, nature, and sustenance. Today Paolo is looking ahead to his 80th birthday, and guiding his sons Giuseppe (agronomy) and Giampiero (winemaking) in the continuation of their family base and their unique wines. It is not hard to see shades of Saint Francis in Paolo Bea. They both restored respect for all nature and the role of humility within a world that had been institutionalized to consider man separate and supreme. Those institutions being the medieval church in the case of Francis and late 20th century ag science & corporate farming in the case of Paolo. Neither of them invented, rather they each restored a sensibility that had been cast aside.
Bea's wines have been described as intense and idiosyncratic.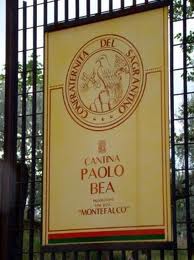 But they are in fact totally traditional and natural. Only in a world that has gone to far the other way are they idiosyncratic. One otherwise brilliant wine critic, while loving the wines, slighted them as being overly transparent to vintage character. But what else would they be without the use of osmotic transfers and uber-yeasts? The hoe and the hand do not overcome nature, they reveal it. And what a revelation that is. Amazing Grace! Paolo is making a single white wine from the white grapes Garganaga, Malvasia, and Grachetto. And four different red wines from the red grapes Sagrantino, Montepulciano, and Sangiovese. We'll have a closer look at each of these wines in our next post.