August 30th, 2018
New Releases From Felsina and La Gerla
Arriving in September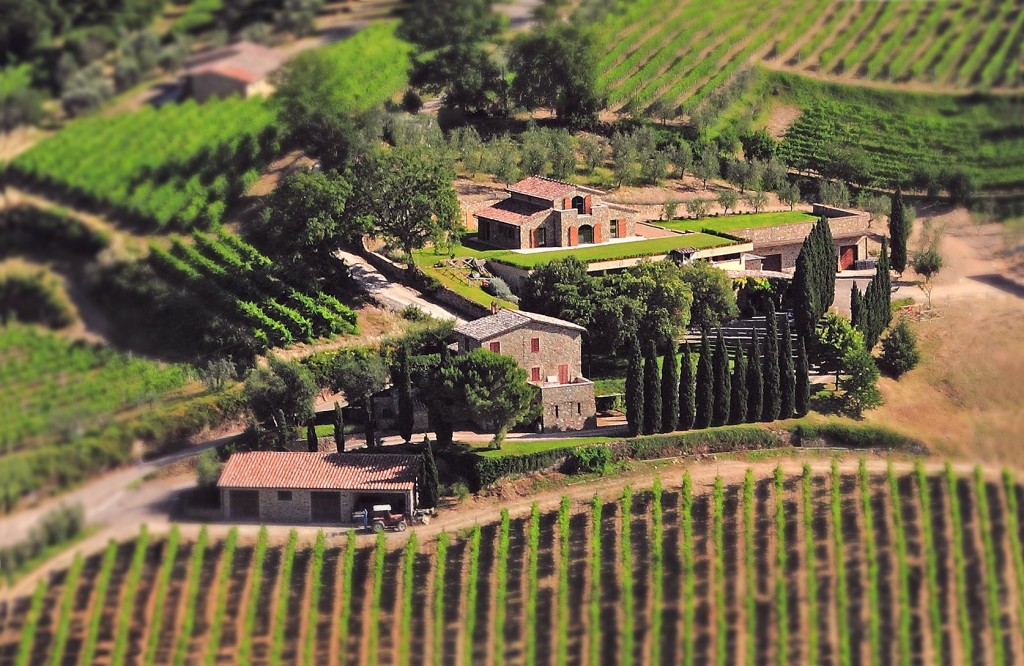 Recent vintages have been kind to Tuscany.  2012, 2013 and now 2015 have all been marked successes, delivering wines of opulence and class.  Whether you prefer Brunello, Chianti or Super-Tuscans, there are a multitude of brilliant wines across the region that all deserve your attention.  We have a set of classic producers we love and new releases from two of them arrive in September.
La Gerla makes fantastic Brunello in a traditional (yet approachable) way.  The wines always have striking purity of fruit and elegant structures but are free of the sweet tinted oak that masks many "easy drinking" Brunellos. The pricing is on-point and the combination of all of the above has turned the estate into a Vinopolis staple.  We have their epic 2013 Brunello and 2012 Riserva arriving this fall and both are some of the best wines ever produced by the estate.
We also have some of the higher end 2015's arriving from Felsina—a winery that needs no more introduction at this point.  They're reference point Chiantis and the lower-tier wines from 2015 were stunning, so the Rancia and Fontalloro should be some of the best in years.  Both the Rancia and Fontalloro are 100% Sangiovese, but the latter is more of a modern, Brunello/Super Tuscan-styled wine.  These are wines to collect, savor and treasure.
Arriving ETA September: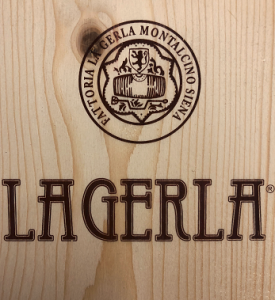 La Gerla Brunello di Montalcino DOCG, Tuscany 2013 750ML ($59.95) Buy Now: $45 pre-arrival special
La Gerla Brunello di Montalcino DOCG, Tuscany 2013 375ML ($29.95) Buy Now: $26 pre-arrival special
La Gerla Brunello di Montalcino DOCG, Tuscany 2013 1.5L ($119.95) Buy Now: $99 pre-arrival special
Monica Larner-Wine Advocate 94 points "The 2013 Brunello di Montalcino is elegant, balanced and bright. The pretty luminosity of the wine's appearance helps to underline this positive impression. The bouquet is nuanced and layered with dried fruit aromas that segue to spice, tar and balsam herb. You get sassy aromas of licorice, tar and cola on the close."
Ian D'agata-Vinous 93+ points "Bright red. Pure and very flinty nuances complement aromas and flavors of strawberry-rhubarb and wild berries on the nose and palate. Dense and juicy and boasting a focused, penetrating mouthfeel, this finishes long and clean with a very strong note of licorice. Best classico Brunello from La Gerla in some time."
La Gerla Riserva gli Angeli, Brunello di Montalcino DOCG 2012 750ML ($99.95) Buy Now: $69 pre-arrival special
La Gerla Riserva gli Angeli, Brunello di Montalcino DOCG 2012 1.5L ($219.95) Buy Now: $159 pre-arrival special
La Gerla Riserva gli Angeli, Brunello di Montalcino DOCG 2012 3L ($499.95) Buy Now: $319 pre-arrival special
Ian D'agata-Vinous 95 points "Bright medium ruby. Very clean and fresh aromas and flavors of red currant, cherry pit, flowers and blood orange jelly. Bright, juicy and very light on its feet, offering superb vinosity and clarity of flavor, this conveys an impression of real underlying density and a multilayered mouthfeel. A knockout wine of outstanding energy and class, finishing with polished tannins, uncanny sweetness and lovely subtle persistence, not to mention outstanding balance (it hides its 14.5% alcohol very well)."
Monica Larner-Wine Advocate 95 points "Here is a dense and meaty Tusan red that flaunts its immediate power, structure and intensity. The 2012 Brunello di Montalcino Riserva gli Angeli is robust and deep thanks to a generous offering of dark fruit, spice and tar-like aromas. Fruit is carefully selected for this wine, and the grapes are fermented in stainless steel. Post fermentation, the wine goes into large Slavonian oak casks for four years. The finish is soft and supple with sweet berry flavors. This wine has made an impressive jump forward in this vintage."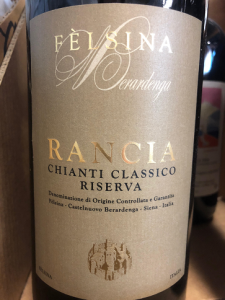 Felsina Berardenga Rancia, Chianti Classico Riserva DOCG 2015 750ML ($59.95) Buy Now: $45 pre-arrival special
Felsina Berardenga Rancia, Chianti Classico Riserva DOCG 2015 1.5L ($139.95) Buy Now: $115 pre-arrival special
Antonio Galloni-Vinous 94-97 points "The 2015 Chianti Classico Riserva Rancia is one of the most finessed young Rancias I have ever tasted. Silky, aromatically precise and nuanced to the core, the 2015 is shaping up to be a jewel of a wine. This is an impressive showing."
Felsina Berardenga Fontalloro Toscana IGT, Tuscany 2015 750ML ($69.95) Buy Now: $49 pre-arrival special
Antonio Galloni-Vinous 92-95 points "Another impressive 2015, the Fontalloro is a wine of breadth, power and persistence. Today, the oak is still not fully integrated, but there is more than enough depth and resonance in the fruit to make me think that will happen. I can't wait to taste the 2015 from bottle."