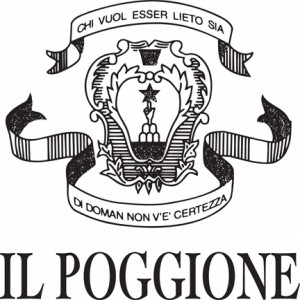 August 2017
Most Brunello collectors buy either traditional or modern examples with the exception of a few wines whose appeal seems to transcend stylistic categories. These wines are the real 'collectible' Brunelli—there's always going to be a market for them. In that category, Il Poggione manages to be unique. It's a wine that's traditionally made, yet approachable, beloved across the board and is still reasonably priced.
For that reason, Il Poggione remains one of our favorite wines in Brunello—it's tough to beat the combination of quality and price. The wines are probably the least expensive, collectible-quality Brunello out there. The 2011 vintage is no exception and the wine is gorgeous, from a warm vintage but with the freshness and elegance you expect from Il Poggione. It's an especially good vintage to drink young, as the rich and friendly personality will ensure that you don't hit a wall of tannin if you pop it early.
In Stock Now:
Il Poggione Brunello di Montalcino DOCG, Tuscany 2011 750ML ($79.95) Buy Now: $58.50 special, 36+ bottles available
Case-6 Il Poggione Brunello di Montalcino DOCG, Tuscany 2011 750ML ($419.95)  Buy Now: $319 special (that's only $53.17/bottle!)
Wine Advocate 95 points "Il Poggione has done a terrific job with its 2011 Brunello di Montalcino. The wine is soft, yielding and charged with a velvety and smooth texture. It is deeply redolent of dark berry, black cherry, spice, leather and tobacco. The wine's sunny personality never feels flat or too dense. In fact, the wine offers a very tight and steely backbone that gives the wine stature and strength. This is one of my favorite Brunellos from the 2011 vintage."
Antonio Galloni 94 points "A dark, powerful wine, the 2011 Brunello di Montalcino offers notable depth and intensity. Il Poggione's 2011 is one of the richest, most powerful wines of the year. Black cherry, plum, lavender, cloves and new leather are some of the first nuances that open up. With time in the glass, the 2011 becomes more lifted, as brighter red cherry and raspberry-infused flavors gradually release. This is a rare 2011 that demands at least a good few years in the cellar. In 2011, Il Poggione did not bottle a Riserva. All the juice went into the straight Brunello."
This is the lowest listed price in the USA today!