Quinta do Infantado Port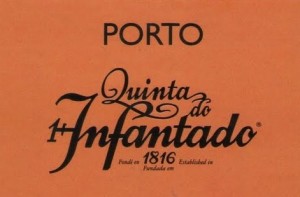 Everything is different at Quinta do Infantado. Firstly, Infantado is one of the very few Port houses actually owned by Portuguese nationals and having a familial history on their lands. Based in Pinhão, Quinta do Infantado has been a leader in estate-bottled Ports since 1979. Prior to 1986, the British monopoly on Port required that all exported Ports be sent in bulk to Vila Nova de Gaia, 60 miles west of the Douro Valley, where they were bottled and shipped. This practice effectively prevented small private producers from exporting their wines, since the cost of running an operation in another town was prohibitive for these vineyard owners. In 1986 the laws were changed and Quinta do Infantado, already making their own wines, were amongst the first to begin exporting their wines.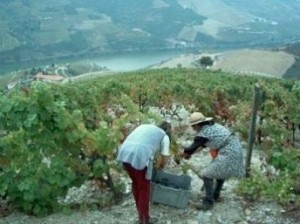 The greatest uniqueness of Infantado Port is right in every bottle they make. The estate, run by the brother and sister team of João and Catherine Roseira, is famous for producing ports that are "meio-seco" or medium-dry in style. This starts in their vineyards, which are all 'Class A'(the equivalent of Grand Cru status in the DOC regulation), even the entry level Ruby & Tawny bottlings. Into the winery, the hand-picked grapes ferment long and slowly in lagares (2-foot high stone tanks) and are still foot "trodden". Less than 2% of Port is still made by this century old, labor-intensive method. Infantado's wines have more natural alcohol and less sugar than other ports, meaning that less "aguardente" or grape brandy has to be added. They simply allow more extended fermentation and both delay and diminish the intervention that defines Port. The wines are therefore more vinous (still wine-like), more balanced and drier than most ports. In fact, Robert Parker has said of Infantado's best vintage Port: "A saturated, black/purple color is followed by a huge, ripe, pure nose of jammy blackberry and cassis fruit that is vaguely reminiscent of such great 1990 Hermitages as Chapoutier's Le Pavillon, Jaboulet's La Chapelle, or Chave's red label Cuvee Cathelin. Awesome concentration, massive body, an unctuous texture oozing with fruit, glycerin, and extract, and a blockbuster finish".
We are pleased to offer the wide array of Quinta do Infantado wines below, all available here now at Vinopolis:
Quinta do Infantado Ruby Port NV ($19.95) $17 special                                  Quinta do Infantado Tawny Port NV ($19.95) $17 special                                  Their basic Ruby and Tawny Ports are outstanding examples of elegance and richness. The wines are normally from a blend of 2-3 vintages, with the Tawny aged in casks and small "toneis" (slightly smaller than barrique Bordelaise). Their Ruby is dark, rich and plummy with excellent balance of fruit, acid and tannins without an overwhelming sugary or jammy flavor. The Tawny is lighter, but still expressive of fruit with coffee and toffee; silky and elegant, with notes of golden raisins and roasted hazelnuts.  Both the Ruby and the Tawny are superb.
Quinta do Infantado Reserve Green Label Port NV ($27.95) $21.90 special      The Estate Reserve is a 'vintage character" Port that is made mainly from a single undeclared vintage with amounts from other casks blended in to make a fully accessible, rich, harmonious wine that truly exemplifies the Vintage style.
Quinta do Infantado 10 year Tawny Port NV ($39.95) $33 special                    Their 10-year Tawny is an exceptional wine of deep amber brown color and incredible length and delineation of flavor. The finish is expressive of coffee and caramel with a round, silky texture. This wine has received its due attention by the critics and is tops in its class.
Quinta do Infantado Port Colheita 2001 ($41.95) $36 special                              Quinta do Infantado oldest vintage dated Porto is a Colheita from 1977. Well, believe it or not, it took them 24 years to make another Colheita. The first bottling of this 2001 Colheita tawny Porto was in 2010.
Quinta do Infantado Late Bottled Vintage Port 2007 ($29.95) $26 special  Quinta do Infantado Late Bottled Vintage Port 2008 ($29.95) $26 special  Given the opulent wine-making and the relatively short duration pre-bottling these are almost indistinguishable from the classic Vintage Ports. More open and accessible, no need to decant.
Quinta do Infantado Vintage Port 2003 750ML ($59.95) $39 special       Stephen Tanzer 88+ points " Bright dark ruby. Cassis, bitter cherry, licorice and coffee on the nose. Juicy, primary and tightly wound, with youthfully penetrating flavors of kirsch and licorice. Offers very good purity and intensity. Finishes with rather suave tannins and very good length. I'd wait eight to ten years on this one."
Quinta do Infantado Vintage Port 2004 ($59.95) $49 special                               The Vintage Ports of Quinta do Infantado are singularly distinctive in their "meio-seco" (medium-dry) style. The Roseira family is very careful when declaring a vintage year and will not do so if there is the least doubt about the concentration and quality of the vintage. The wine is remarkably rich, expressive and multi-layered while retaining the force, tannins and "old- vines" character of a youthful Port.
Quinta do Infantado Vintage Port 2007 ($59.95) $49 special                           Wine Spectator 90 points "The rich, grapey aromas are lovely in this full-bodied, very sweet young Vintage Port, which is luscious and juicy, with loads of plum jam and big, velvety tannins. Best after 2015."