JL Chave

 2011 Hermitage and Saint Joseph
"Our role is to ensure the story continues, to act as a relay and in so doing not make any radical changes.."  –Jean Louis Chave, on his family's famed history in Hermitage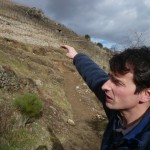 For over five centuries, the Chave family has been producing Hermitage wines of extraordinary quality and complexity. The current producers, Jean-Louis Chave and his father, Gerard, draw from the accumulated wisdom transmitted down through the generations of Chaves that began making Hermitage in 1481.
The family has 37 acres of vineyards in Hermitage and draw from their numerous lieu-dits scattered around the hill of Hermitage (L'Hermite, Peleat, Meal to name a few) to produce their Hermitage Rouge and Blanc. A blend of cuvees, the fruit in the Hermitage Rouge varies from year to year depending upon the strength of the individual climats, but the Bessards, their most revered plot located on a steep granite slope, always plays a starring role. In their Hermitage Blanc, the 100 year old monopole Peleat is the core of the blend, providing the old vine Marsanne that comprises 85% of the Blanc, the remaining 15% Rousanne. In addition to their benchmark Hermitage wines, Chave has long made a beautiful traditionally styled St. Joseph Rouge, crafted from Chave's original estate vineyards in the historic center of the appellation, showing excellent balance and longevity, with aromas of black raspberries, black olives, violets and smoke.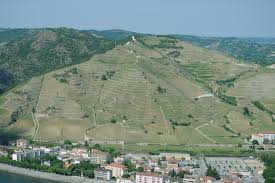 All of their wines are crafted from vineyards with an average vine age of 60 years, each terroir vinified seperately. The grapes are partially destemmed and fermented in wood vats and cement for an average of 18 months before blending. The Chave's methods for all of their wines are traditional- low yields, full ripeness, minimal new oak, and no filtering. An unmatched attention to detail and centuries of traditions all go into these pure expressions of the Northern Rhone, offered below.
Jean-Louis Chave Wines Arriving Late July
Domaine Jean-Louis Chave Saint-Joseph Rouge 2011 ($79.95) $66 special                                                                                                                                        Wine Advocate 93 points "Tasted out of bottle and a smoking St.-Joseph that savvy readers need to seek out, the 2011 St.-Joseph (which was just bottled prior to this tasting) offers gorgeous richness and depth, especially in the vintage. Black currants, charcoal, mineral, bouquet garni and ample background meatiness all emerge from the glass, and this medium to full-bodied beauty has brilliant purity of fruit, a great texture and fine tannin that should allow it to evolve gracefully. It's a fantastic value that should not be missed!"
Domaine Jean-Louis Chave Hermitage Blanc 2011 ($319.95) $249 special                                                                                                                                       Wine Advocate 96 points "Just bottled, the 2011 Hermitage Blanc also shows the richer side of Hermitage with its full-bodied, voluptuously textured and up-front profile. Honeysuckle, licorice, toast, citrus oil and liquid mineral-like qualities all emerge from this beauty, and it stays beautifully fresh and focused on the palate. A blend of mostly Marsanne, yet with roughly 20% Roussanne, from the l'Ermite, Les Rocoules, Maison Blanche and Peleat lieux-dits, this substantial white should be consumed over the coming 2-4 years, or forgotten for a decade or more. It will have over two decades of longevity."
Domaine Jean-Louis Chave Hermitage Rouge 2011 ($319.95) $249 special                                                                                                                                    Domaine Jean-Louis Chave Hermitage Rouge 2011 1.5L ($649.95) $499 special                                                                                                                                   Domaine Jean-Louis Chave Hermitage Rouge 2011 3L ($1,799.95) $1399 special                                                                                                                                       Wine Advocate 96-98 points "The 2011 Hermitage (also still in barrel), in comparison, is more focused and straight, with a slightly more serious feel to its tannin profile and overall structure. All of the samples (again, tasted in individual components) were beautifully perfumed, with the Les Bessards (which will make up the bulk of the blend) showing surprising density and concentration in a vintage that generally produced more up-front and supple wines. A serious 2011 that will certainly be one of the stars of the vintage, it should be reasonably approachable on release and have an easy two decades of longevity."
                 This is the lowest listed price in the USA                              The average listed price is $323 / 750ML bottle
JL Chave Wine Available Here Now
Domaine Jean-Louis Chave Hermitage Rouge 2008 1.5L ($449.95) $289 special                                                                                                                                      Wine Spectator 94 points "This is suave, with a smoldering tobacco note running from start to finish, while truffle, cocoa, braised fig and warm black currant confiture notes fill in the remaining space. Dense, but very silky along the edges, with remarkable harmony for the vintage."
Domaine Jean-Louis Chave Hermitage Cuvee Cathelin 2000 ($2999.95) $2499 special                                                                                                                              OFF-SITE STORAGE. 1-2 DAYS FOR FULFILLMENT                                           Robert Parker 96 points "Surprisingly, there will be about 200 cases produced of a 2000 Hermitage Cuvee Cathelin. Based on earlier visits, I thought this cuvee would not be produced again as the Chaves were embarrassed by all the attention previous offerings received. However, they will continue to produce it as long as it does not detract from their classic cuvee. The Cuvee Cathelin displays more new oak than the regular bottling as well as firmer tannin, yet also great length, palate presence, and structure. Boasting a chocolatey, blackberry nose, huge intensity, and super elegance and finesse, it will require 5-6 years of cellaring. Anticipated maturity: 2010-2040. This family-run estate continues to go from strength to strength, with the father and son (Gerard and Jean-Louis) team pushing all the right buttons to achieve success at all quality levels."