January 1, 2012
Happy New Year to our Wine Friends
We are starting 2012 with a trio of special sales feature offers:
FLASH SALE

 Perrier-Jouet Fleur de Champagne Brut Belle Epoque 2002 ($119.95) $79 vinopolflash special (Wine Spectator 94 points) "Hints of burnt sugar and toffee accent this bright Champagne, along with notes of apple pie, bread dough, cream and candied lemon peel. There's a fine balance between the wine's finesse and its lively character, with a long, smoke-tinged finish. Better than previously reviewed. Drink now through 2024."
next best listed price in the USA is $99 / bottle- average listed price in USA is $139 / bottle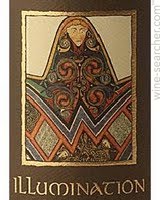 Quintessa Illumination Sauvignon Blanc 2010 ($39.95) $19 vinopolflash special    (Winery notes) "Illumination Sauvignon Blanc blends a small plot of Sauvignon Blanc from Quintessa with low yielding hillside grapes sourced from the southern ends of Napa Valley and great vineyards across the mountains in Sonoma County to create a distinctive wine. Semillon along with fermentation in concrete egg tanks, stainless steel drums, and French oak barrels add complexity and bring out bright, mineral-laced, illuminated white wine
next best listed price in the USA is $33.04 / bottle-average listed price in USA is $37 / bottle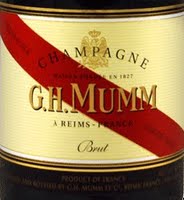 GH Mumm Champagne Brut Cordon Rouge + 2 flutes gift pack ($34.95) $21.90 vinopolflash special         6-pack Mumm Champagne Brut Cordon Rouge gift packs- $120 vinopolflash special    (Wine Spectator 92 points) "Toast and dried fruit notes mix in this very harmonious dry Champagne, which is full of flavor—dried apricot, candied orange peel, nut and smoke—but still elegant and light-weight. The rich, toasty note lingers on the vibrant finish. Drink now through 2020"
all offers limited to stocks on hand –sorry, we cannot ship the flutes
For enhanced security our shopping cart system is provided by Account Wizard software.
Access using the link to shop at the upper right of this page. Proceed to wine listings and narrow your focus towards the wine you want by using the search tool at the top of the page; or the category menu at the left.  
To see offers like this weekly, please sign up for out newsletter, at the upper right of this page