Oregon Shipping Special


Shop online, by phone (503-223-6002) or by
email
. Pick up is easy: just give us a call when you're in our lot and we will bring your wine to your car. Customers can still enter the shop, but we are limiting folks to the front entry to help keep everyone safe & healthy.
Don't want to leave your house? No problem!
We are offering free UPS Ground shipping within Oregon for new invoices over $120 that are shipped by the end of the month!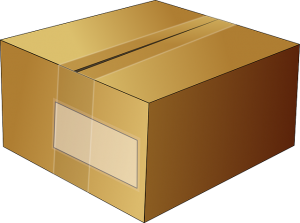 We've always featured great shipping rates (eg:
our $25 California flat rate
), but given the current epidemiological climate we're stepping up our game for our local customers.
For the rest of May, we're offering free shipping within Oregon on any order of $120 or more that ships this month.
 If you're self-quarantining, we've got you covered—wine to your doorstep.  
Keep your social distance and stock up!
 After all, you're going to need it now more than ever. Just order at least $120 worth of wine and select 'May Oregon Shipping Special" during checkout!
Shop now on our webstore!
May 2020 Oregon Shipping Special is only valid on orders of $120 or more (not including shipping) shipped within Oregon during the month of May 2020. If your order is below $120, not including shipping, than standard Oregon shipping charges will apply. Any items, whether in stock or pre-arrival, that are not shipped before the end of May 2020 will be held for pick up or assessed shipping charges if shipped. Offer not valid on prior orders. Delivery is by UPS and is typically next business day. As with all shipments of alcohol, an adult signature is required for delivery.